Symposium India- Jaipur'2019
SYMPOSIUM INDIA IS AN INSIGHTFUL, DISCUSSION-BASED, PRE-COLLEGE ENRICHMENT PROGRAM FOR HIGH SCHOOL STUDENTS IN INDIA, DEVELOPED AND TAUGHT BY COLUMBIA UNIVERSITY'S FACULTY-TRAINED UNDERGRADUATE STUDENTS WHO TRAVEL TO INDIA TO TEACH.
IT IS COMING TO JAIPUR THIS SUMMER!
Venue: Jayshree Periwal International School, Jaipur
Dates: August 5- August 10 2019
Time: 11 AM to 4:30PM
Eligibility: High-school students from 9th-12th grade
Application Deadline: 25th July 2019 (APPLY NOW! —> LIMITED SPOTS LEFT)
- Opportunity to engage in thought-provoking discussions on philosophical texts
- Enrichment of knowledge and soft skills through our well-crafted syllabus designed by the Discussion Leaders under Columbia University's professors' expertise
- Exposure to liberal-arts classroom environment to understand "college fit"
- Receive a certificate on completion
Meet your Discussion Leaders!
Vanessa Feng is a Philosophy and Political Science major in Columbia College. Born and raised in Beijing, China, she loves New York City but is always suspicious whenever someone calls New York the greatest city in the world (which is every single day). She loves meeting different people, having long conversations, and sharing her fierce passion for humanities with whoever willing to listen. On top of Symposium, she advocates for effective altruism with One for the World Columbia, works with social enterprises in Columbia Social Entrepreneurship Group, and serves on the secretariat of Columbia's annual collegiate Model United Nations conference. She's also always on the search for discount tickets to weird off-broadway experimental plays.

Syllabus: Euthyphro, Meno, Phaedo, The Dispeller of Disputes, The Analects of Confucius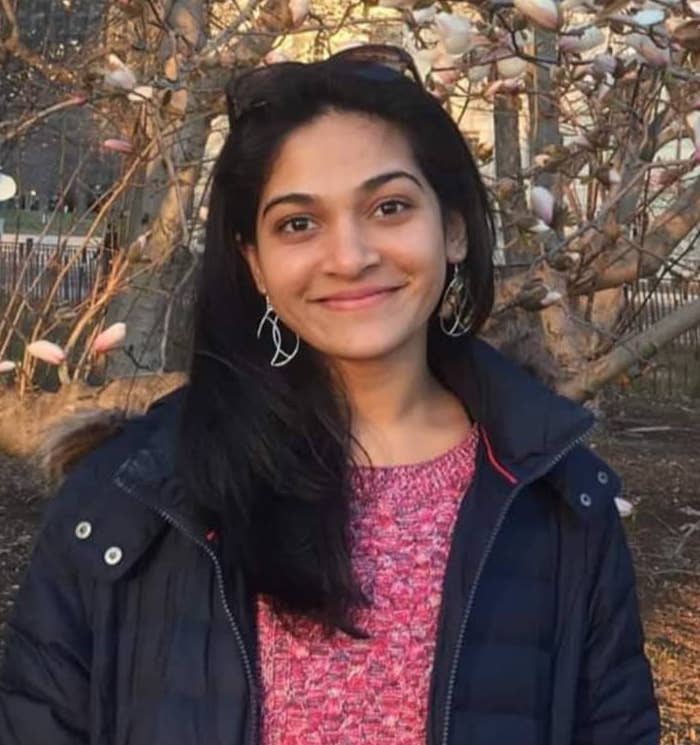 Jetasri Gupta is a sophomore studying Computer Engineering, who lives and grew up in Dubai. She likes to take any opportunity to take non-technical classes in between all the math and coding, but loves all forms of puzzles and problem-solving. She also loves musical theatre and any work related to the holistic study of civilization (and would highly recommend Columbia's Contemporary Civilization class!). Apart from Symposium, Jet plays the flute in Columbia University Wind Ensemble and volunteers to tutor young children in Math.
Syllabus: Bhagvad Gita, De Bruitae Vitae, The Conference of the Birds
FAQs:
Do I have to be an English or Philosophy major to participate in Symposium?
You DO NOT have to be an English Language, Literature or Philosophy major to participate at all. In fact, neither are your Discussion Leaders. Symposium in India is open to anyone who is interested in learning about critical thinking, analysis and discourse.
What is the program fee?
Here is the best part- the program is completely free for you! All you have to do is bring yourself and your energy.
Do I have to attend the entire program?
Yes! As a participant, you are required to attend all 6 days of the event and will receive a certificate for completing the program.
I really want to attend the program but I have serious conflicts due to school- what do I do?
Please email us- and we will treat applications on a case by case basis.
TESTIMONIALS
Highlights from our Bangalore Program Evaluation survey:
100% of the students said that they would recommend the program to their friends.

More than 80% of the students said that the program was "extremely helpful" or "very helpful" for their future endeavours (school, college, career, etc.)

More than 90% of the students gave the program a rating of 4 or above (out of 5) in terms of satisfaction
GALLERY
Our Previous Programs:
Bangalore 2018
Got more questions?
For any queries, feel free to email us at symposium.india.cu@gmail.com, or reach out to us on our Facebook page, or DM us on Instagram.